We are thrilled to announce our very first 100% English holiday camp of 2021 for Monsters and Teens aged 3 to 17!
Holiday camps take place from February 15 to February 26,
For nursery & primary school children: from 8.45 to 11.45 in Chatou and from 9.00 to midday in Maisons-Laffitte.
For secondary school children in both centres: from 9.45 to 12.45.
They can be confirmed from 4 registrations per age group, and are open to all Monsters and Teens!
Week #1: from February 15 to February 19
Week #2: from February 22 to February 26
Here is our full program for our Chatou and Maisons-Laffitte centres: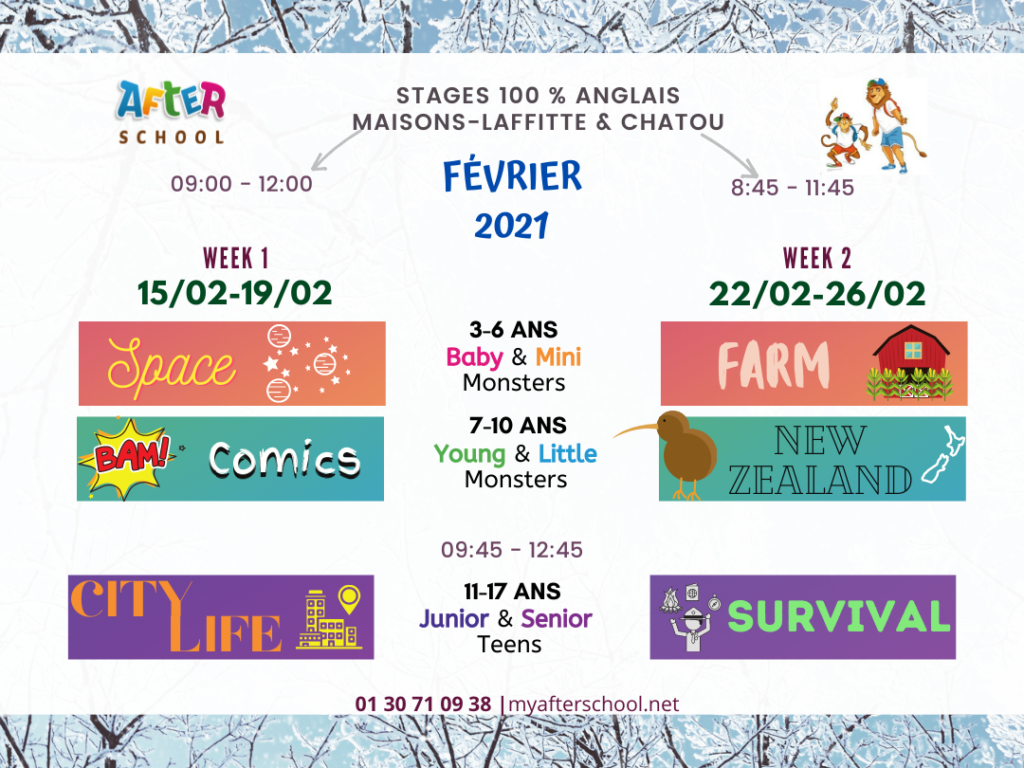 Call us on 01 30 71 09 38 or write to us through the contact form for more information and/or to sign up your Teen or your Monster!