We have heaps of fun & learning activities planned from July 5 to July 23rd and from August 23th to August 27th for Monsters and Teens aged 3 to 17 to spend memorable holidays!
The Summer holiday camps start from June 26 for the collégiens and lycéens and from July 5 for the primaires and maternelles.
The Chatou holiday camps will take place from 8:45 to 11:45
The Maisons-Laffitte holiday camps will take place from 9:00 am to 12:00 pm.
They are open for all Monsters and Teens and can be confirmed from 4 registrations per group.
Week #1: From July 5 to July 09
Week #2: From July 12 to July 16 (no class on July 14)
Week #3: From July 19 to July 23
Week #4: From August 23 to August 27
Here is the full program for our Chatou and Maisons Laffitte centres: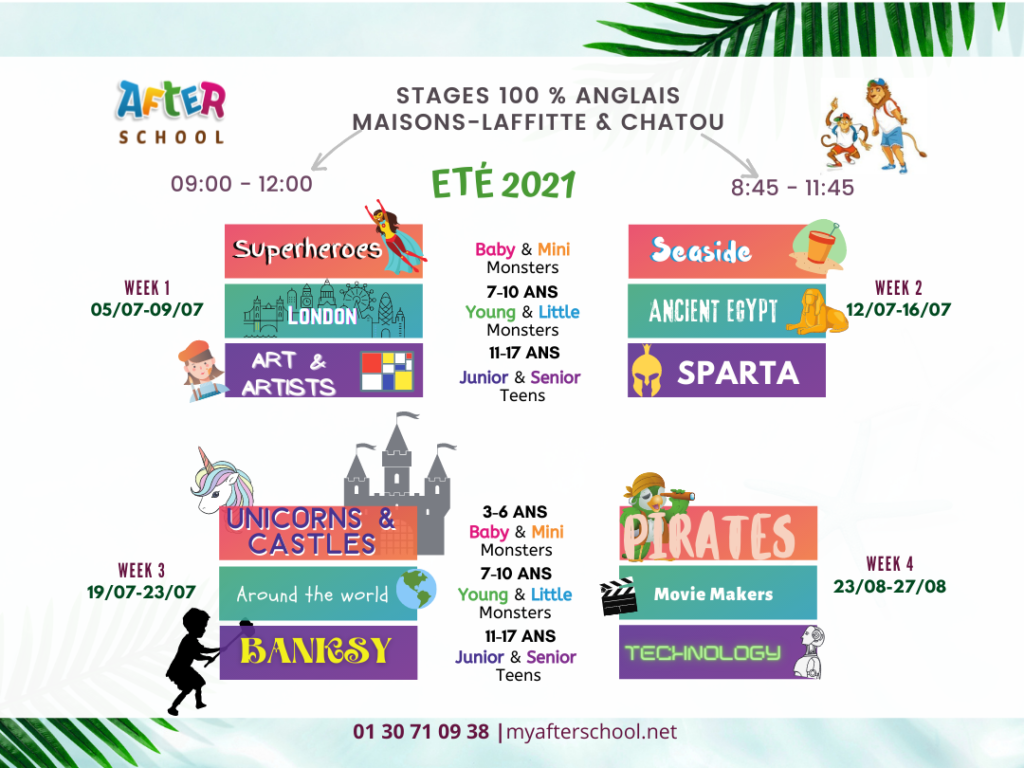 If you haven't signed up your Monster or Teen or if you would like further information, contact us on 01 30 71 09 38 or through the contact form.